Skeleton webbing
Type 2 Pattern 73. The belt is diffferent with holes along its length. The yoke has single clips on the front unlike the double ones on the type 1. The belt has D-rings on the back.
I've only seen pics of it worn by SAP.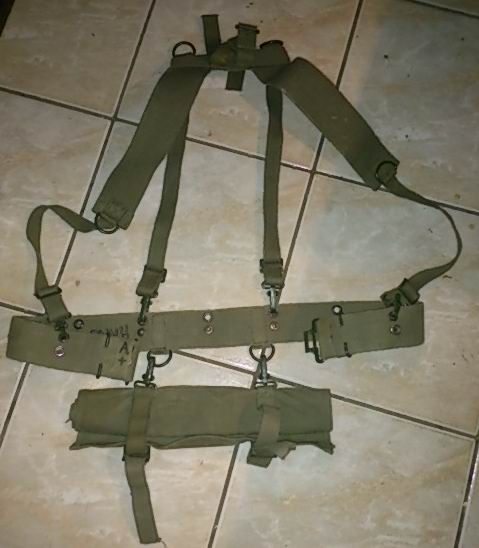 Richard
---
Posts: 60
Joined: Sat Nov 16, 2013 6:26 pm
Location: Welkom, Free State
Here is an example of the type 1 '73 pattern webbing being worn by the SAP in SWA. although in later years the type 2 as depicted in Richards post was the norm.... the type 1 was often used up to the late 80s and beyond.
Attachments

SAP in SWA with pattern 73 webbing.jpg (29.13 KiB) Viewed 854 times
Steven
A 20 year veteran..... hoping to survive the next 22 years!!
---
Who is online
Users browsing this forum: No registered users and 1 guest